Search Engine Optimization (SEO) is the process involved in improving your website traffic and you can't talk about websites today without mentioning SEO. BrightEdge Research in 2019 found that 68% of online experiences begin with a search engine and that SEO drives 1000%+ more traffic than organic social media.  However, SEO is a broad topic that cannot be boxed into just one thing. This is why you would often hear about many things that make up SEO, which can be further classified into two major categories – Technical SEO and Content SEO. Many times than not, a lot of people tend to treat these two as unique entities when in fact they work hand-in-hand towards a common goal. This article highlights everything you need to know on Technical SEO Vs Content SEO.
What is Technical SEO?
Technical SEO involves optimizing the infrastructure of your website for it to be properly crawled and indexed by search engines. In simpler terms, it is everything you do while building your website to help search engines interpret your page content properly. Many people tend to focus on the content aspect but if the infrastructure is already poor for SEO, there will be nothing solid for SEO content to rely on. 
You want to ensure that your website meets the technical requirements of search engines, especially Google, to improve organic rankings. Make no mistakes.
Important Elements of Technical SEO
1. Page Speed
In a Google Webmaster Video, 2 seconds was recommended as the threshold for eCommerce website acceptability. This is what every website should aim for to see good results, as users are likely to abandon sites with slow-loading pages, which affects your SEO.
2. Robots.txt and Meta Robots Tag
This is also known as the robot exclusion protocol and is a text file used for SEO. It contains commands that tell search engines' indexing robots the pages to index. The meta robots tag is similar to this, as it uses the "content=" attribute to tell crawlers what page to index ("NoIndex"), and/or the page links to follow ("NoFollow"). 
3. Sitemaps
Sitemaps contain the list of every page on a website and search engines use them to find relevant pages. Your sitemap should include any page you want to rank on search engines. 
4. Site Architecture
This refers to the structure that organizes and delivers the content on your website. This is where users find content on your site and it also includes the technical programming that allows search engines to correctly crawl on your site. 
5. 404 Error
Avoid broken links, which would often show as "404 Error" because the destination does not exist. Avoid this as much as you can, as there's a lot you can miss if you don't fix them. 
6. Secure Web Servers
Consider using Secure Sockets Layer – or "SSL" – a security technology that creates an encrypted link between a web server and a browser. This is what differentiates an "HTTP" website from an "HTTPS" website.
What Makes Technical SEO Important?
Technical SEO is important because it has a huge indirect impact on your rankings. For example, if you do not have a robots.txt file or sitemap, Googlebot won't work as effectively as it should, as nothing is telling it what to crawl or what not to crawl in your media. Using canonical URLs also saves you of bad backlinks, as you can tell Google and other search engines which URL to focus on. 
Important, yet tiny details – like the page speed and design – also matter, considering that the human attention span has dropped to eight seconds. If you cannot get your audience's attention within eight seconds, they will exit your website and move to something else. How else would you get them to see every other thing you have on the page if you have failed to get their attention in the first place? This is what makes technical SEO important. 
Your website can have the best content but if you have poor technical SEO, it won't go very far. 
What is Content SEO?
Content SEO or SEO content is online content written and designed to rank on search engines like Google. This is an important element in every website today. If you want to rank organically on Google and be seen by your audience, you must consider SEO content writing. When it comes to search engine optimization, make no mistakes with the content, as it will take your website far and also improve your rank on Google's Search Engine Results Pages (SERPs). 
Google has confirmed that content on your website is one of the three most important ranking factors. This is why you should take it seriously and ensure you not only have quality content that is SEO-optimized but also work on content marketing. 
Your SEO content reaches and drives web users who are interested in your content to your website. This is because the content is often tailored around a keyword or a bunch of keywords that target user intent. Whether the SEO content produced to improve your website rank exists on or off your site, ensure that it is robust, unique, relevant, and of good quality. 
How Does Content Benefit Your SEO?
Search engines need enough information to be able to correctly index your page and help your website rank. However, beyond just creating content, you need one that is SEO-optimized, containing everything Google looks for to rank a website. Some of the benefits include:
1. It Helps You Create Targeted Content for Your Audience
It is important to have your content or any form of a campaign targeted at your audience. SEO content requires doing keyword research that will involve figuring out what your audience searches for on the internet. You can then tailor the content to answer their questions on the web and this makes it easy for your audience to find you. SEO content writing is also the only means by which you can incorporate keywords – an important part of SEO. 
2. It Generates High CTR
Your clickthrough rate (CTR) is an important factor to rank your website. As more users click on links on your website, you have a greater chance of improving your SEO rank. Creating quality content is a great way to insert relevant internal links that users can click. 
3. It Helps You Generate Backlinks
One of the best ways to improve the domain authority of your site is by generating backlinks from high-authority websites. This shows Google that you know what you are doing while depicting credibility and trust. By creating quality SEO content, you have a better chance to rank high on Google. With more quality backlinks, you will gradually establish authority in your niche, as every link from an authority site represents a vote of confidence. 
4. It Provides Great User Experience
With SEO content comes other strategies such as generating backlinks, optimizing keywords, using meta descriptions and alt texts, and writing quality content. All of these aren't just to help Google rank your website but also to provide a great user experience. When a user stumbles on well-written SEO content, they will not only be satisfied with the information provided but will also be willing to stay longer on your website or be a return visitor. This will improve your metrics and bounce rate, which also contributes to a higher SEO rank.
5. It Gives You Organic Results
When you enter a query into the Google search box, you are presented with results, which are both organic and paid. You could pay for ads to make it to the front page of Google or you could work on your SEO so much that your website organically climbs up the ladder. 53.3% of all website traffic comes from organic search. You can make the most of this statistic to see organic results on your website and a great place to start is from SEO content. In an earlier post, we have discussed why organic traffic and SEO still rock. 
How to Optimize Your Content to Improve SEO
SEO content is not just any content but one that is focused on quality and is useful to the visitor. This type of content appeals to both search engines and the target audience. While you create content that Google wants to see, you also want to ensure that humans – who are your target audience – find it helpful and useful. This is how you create content that converts. 
Start by knowing the basic components, which include Keyword Research and Optimization, Linking, URL Slug, Heading Tags, Alt Texts and Image Optimization, Meta Description, and Quality Content. All of these work together to make your SEO content worthwhile.
1. Keyword Research
Keyword research is the process of researching, analyzing, and selecting the best keywords to use on a website or web page to drive quality traffic from search engines. This is often the first step when writing SEO content, as you want to know the user intent and discover words that are being searched by users the most. By using keywords, search engines will better understand that your content is about a certain topic or niche. This will help with accurate recommendations to potential users who enter a similar query into the search box. 
2. Linking
You can't discuss SEO without working on links. You need internal and external links and backlinks to help improve your rank on search engines. While internal links focus on links from other pages on your website, external links are links from other authority websites that are related to the content. You also need backlinks, which are links to your website from other authority sites that trust your content. This will not only help Google to properly index your page but will also show how credible your site is. 
3. URL Slug
The slug is the part of the URL unique to the webpage. You can edit it to suit what you want but in this case, you can insert the keyword you want to rank for in the slug. This is one of the indicators Google uses to identify what the page is about. 
4. Heading Tags 
How you format the content plays a role in your SEO and one important aspect to note is the use of heading tags. Using heading tags makes it easier for the reader to navigate the content better and Google can also easily curate a quick excerpt based on the headings. 
5. Alt Texts and Image Optimization
Alt texts are used for image optimization in SEO. It is simply to provide a text alternative for search engines and this is also a perfect place to insert the keyword you are ranking for. See the image below. 
The image below depicts how alt texts can work for your SEO. It shows up in Google image search results when you include your keyword.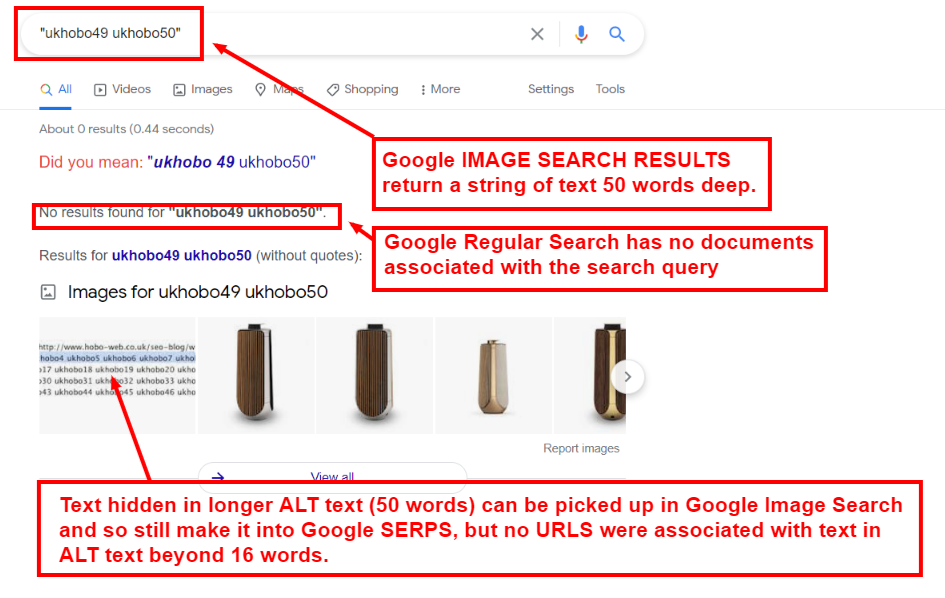 6. Meta Description
The meta description is seen in the content management system, such as WordPress, and it summarizes what the entire webpage is about. By curating a meta description, you tell Google what the content is about and what to show users to propel them to visit the entire page.  
7. Quality Content
After all is said and done, you still need quality content for SEO to thrive. Create something that is not only unique but also answers questions the reader has. Keep a consistent tone while writing and make the content as readable as possible. Create content that shows expertise, authoritativeness, and trustworthiness. 
Technical Vs Content SEO; Which is More Important?
Neither is more important, as they both work together to improve the SEO of the website. They are equally important but for more effective results, consider content marketing to push your efforts even further. 
Where Can You Find Technical and Content SEO Services?
It is one thing to understand the basics of SEO and it's another to apply the knowledge in a practical sense. You need the best hands on deck to help you with the SEO of your website while you wait to get the best result.
At Charisol, we have a community of talented software developers that leverage the "work without walls" culture to provide solutions for clients around the world. Our services span Software designing, App development, Digital Marketing, Social Media Marketing, Content Writing & Marketing, and Search Engine Optimisation. 
We will work hand-in-hand with you to ensure you get the best for your website. We will also help you create the perfect balance between technical and content SEO. 
You can also follow us on Medium or social media (Facebook, Instagram, Twitter, LinkedIn)