The primary goal of any business is to generate profits over time and one of the ways this is possible is through effective customer relationship management (CRM). One familiar term in business is user experience and how it has a direct impact on businesses, as it plays a huge role in customer experience, which further impacts customer acquisition and retention. This subsequently leads to an increased market share.
However, as impactful as user experience is in businesses, there's still room for customer experience. While these two terms sound similar, there's a distinct feature further explained below. 
What is User Experience?
User Experience (UX) focuses on how people or prospective customers interact with your product. A UX researcher would want to have a deep understanding of users, including what they need and value and how the product serves as a solution. The goal is to make a product that provides positive experiences to not only fulfill the user's needs but to also keep them loyal to the product. You can measure UX with metrics such as time on task, completion rates, error rates, abandonment rates, adoption, and retention.
What is Customer Experience?
Customer Experience (CX) deals with the interactions between the business and its customers. This includes everything related to the business that affects the customer's feelings and perception about it, which might influence their buying decision. Good customer experience involve following best practices such as valuing the customers' time and providing helpful resources to make their experience with your brand smoother. You can measure CX with metrics such as customer satisfaction, retention rate, churn rate, and referral rate. 
While UX and CX are pretty similar, UX is part of a broader CX and the illustration below further explains it:
What is Customer Relationship Management?
Customer relationship management (CRM) refers to the practices, strategies, and technologies used by companies to acquire and retain customers both in the short and long term. The goal of CRM is mainly to improve business relationships and this pertains to both existing customers and potential customers. Companies have been able to use CRM systems over the years to improve relationships with their customers. Research from Grandview found that more than 91% of companies with 10 or more employees use a CRM to manage conversations with customers. State of Sales by LinkedIn also found that 64% of companies consider CRM technology to be either impactful or very impactful. 
With the huge impact of CRM in businesses today, where does UX play a role? If you're looking to adopt a CRM system for your business, you should consider the importance of user experience.
How Does UX Affect Customer Relationship Management?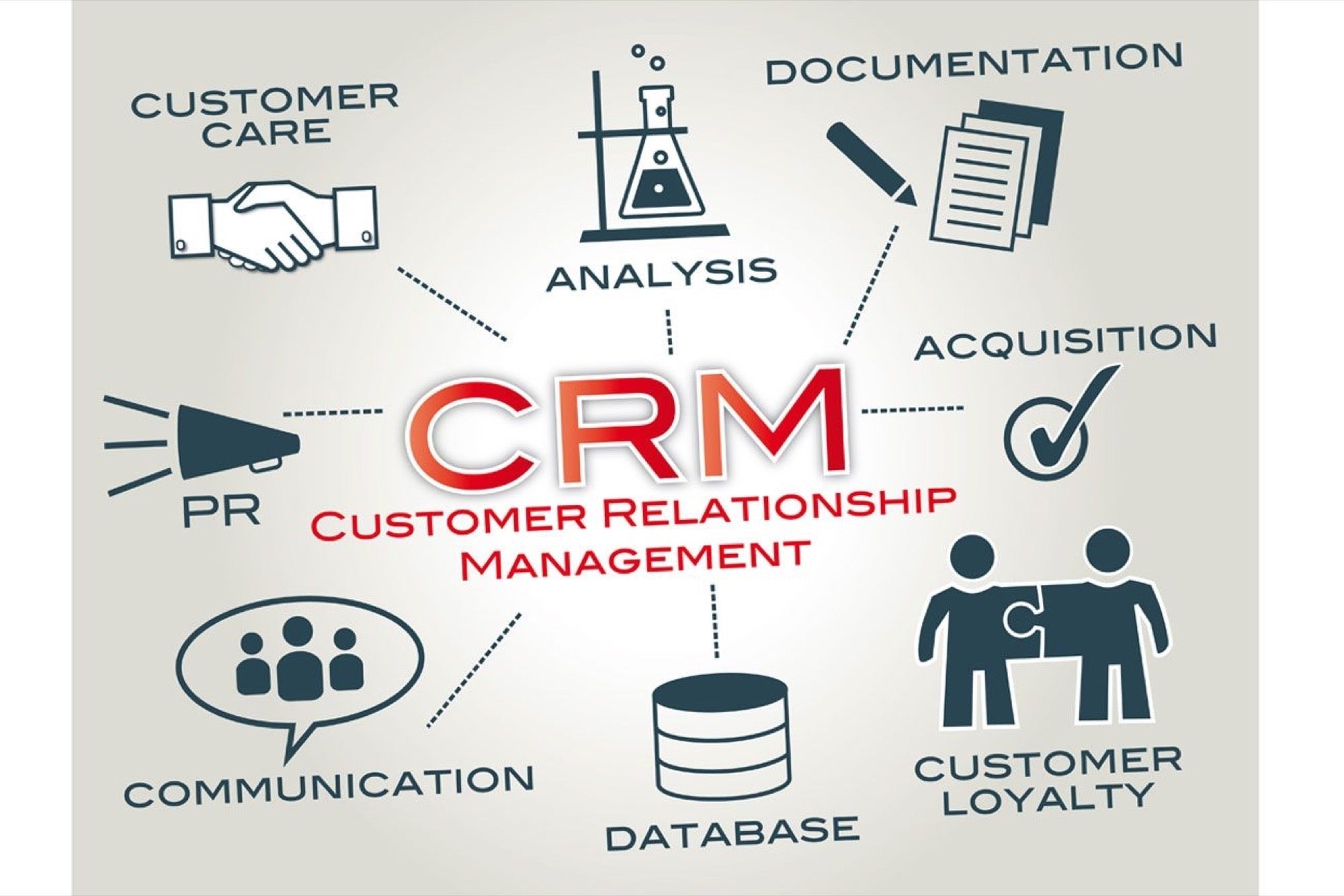 1. It Ensures the Product is Designed for the Target Audience
When choosing a CRM solution for your business or organization, you want to ensure it is designed for the audience it is intended for. This is where UX research comes in, as it focuses on designing or developing a product to meet the need of the users. Check the design usability of your preferred CRM solution and develop it to match the needs of the target audience in your organization. You can also test it with users directly to improve the user experience over time for more customers. 
2. It Guarantees CRM Usability
The goal of CRM integration in a business is to improve the relationship between the business and its customers. However, if the CRM is not designed to be used effectively, employees won't be able to use it as they should and you may not get the results you expect in your business. This can, in turn, affect your customer retention rate. UX considers the usability of the CRM solution among employees by ensuring it has the appropriate design and works as fast as possible. UX also ensures the tool does not present inappropriate data or unrelated search results that might make it frustrating to use. Considering the best UX design strategies while developing your CRM solution can go a long way in guaranteeing usability, as bad UX can ruin your business. More people would want to use your CRM because it makes their work easier and not harder and this is how you get an improved adoption rate. 
3. It Helps Execute Business Plan
Every solid business has a plan in place and if you will be working with a CRM system, this plan has to be factored into the integration. A UX researcher would consider the purpose and scope of the business, which will then determine the features to be included while developing the CRM solution. Many things are involved in executing a business plan and your CRM solution should certainly not be left out. 
4. Improves Communication among Teams
One of the major benefits of CRM is that everyone in your organization can communicate effectively and further improve customer retention rates. However, this is much easier when the CRM has a well-designed UX. This means they would have easy access to all the relevant information in the organization's system, which automatically improves communications among teams. By having access to simple information on previous and current customers and communicating effectively with teammates, employees can then provide a better customer service experience. 
5. Cost-effective
With a UX-focused CRM solution, you won't have to spend extra on training your staff, as they will be able to readily and easily navigate the tool. This helps you save more time and money allocated to training and troubleshooting with support teams. This also means you get to buy more time to focus on other profitable activities in the business. 
Do You Need a UX Researcher?
Yes, you do! To increase customer retention rate via CRM tactics, you need a UX researcher to pin everything together. You however don't have to look too far, as we have a community of talented software developers at Charisol that can help you with this and you'd see effective results. 
We've worked on outstanding brands over the years such as MailDrip, Aluuka, KakedBar, and Tishlms, among others. Our services span Software designing, App development, Digital Marketing, Social Media Marketing, Content Writing & Marketing, and Search Engine Optimisation.  We will work hand-in-hand with you to ensure you get the best for your website or products. We will also ensure we create the perfect balance between user research experience and customer experience. 
You can also follow us on Medium or social media (Facebook, Instagram, Twitter, LinkedIn).