Have you ever considered what makes a great website? If you're reading this, you probably already have a website or you're currently considering owning one and that's a great idea! Every business or organization in existence today is expected to have a website, as it helps build brand credibility and increases your chances of getting leads. According to HubSpot, 72% of consumers are likely to visit a store within five miles after conducting a local search. This improves your chance of being seen and contacted by prospective customers. 
However, to get the most from a website, there are certain things you must consider. This article highlights some of the most important things many website owners tend to miss out on. Keep reading to know what they are.
1. Well Designed and Functional
The first important thing you must note while building your website is that it represents your company or organization. The website is most likely the first thing a potential customer comes across before trusting your products or services. This is why you must ensure it reflects what your brand is about, starting from the design of the site. Ensure that the website is visually appealing and uses the right blend of colors and fonts that aligns with your brand values. Beyond the design, you must also ensure that the site is functional and gives customers the best first impression. 
2. Mobile Responsiveness
In the first quarter of 2021, Statista found mobile devices (excluding tablets) to have generated 54.8 percent of global website traffic. This accounts for approximately half of the web traffic worldwide, which means you cannot ignore mobile responsiveness on your website. This is where a positive user experience comes in, as you need to create a website that users can easily navigate on their mobile. A potential customer should have a good first impression once they visit your website such that they are convinced to either check other pages or visit again. Something as simple as mobile responsiveness can be what singles you out from competitors and can be a game-changer for you. Creating a mobile-friendly page includes a responsive design, improved speed, and ease of navigation on mobile, all of which also contribute to SEO.  
3. Website Security
Website security plays an important role in businesses today, as it also contributes to your brand's online credibility. Ensure the website is secured and well protected to ensure your customers' data are safe from malicious attacks. Consider getting an SSL certificate for your website to move your website from HTTP to HTTPS – a more secure option. This makes the connection between your website and your visitor encrypted and a third party won't have access to any information sent between both parties. A secure website would have a lock icon beside the URL in your browser and it would have HTTPS rather than HTTP. Customers often look for pointers like this to decide whether or not they want to use a website.
In addition to getting an SSL certificate, you can also apply important website security tactics to keep your data safe from malware. This includes regularly keeping your website software and plugins up to date, using a secure web host, backing up your website regularly, and choosing a smart password.
4. Search Engine Optimization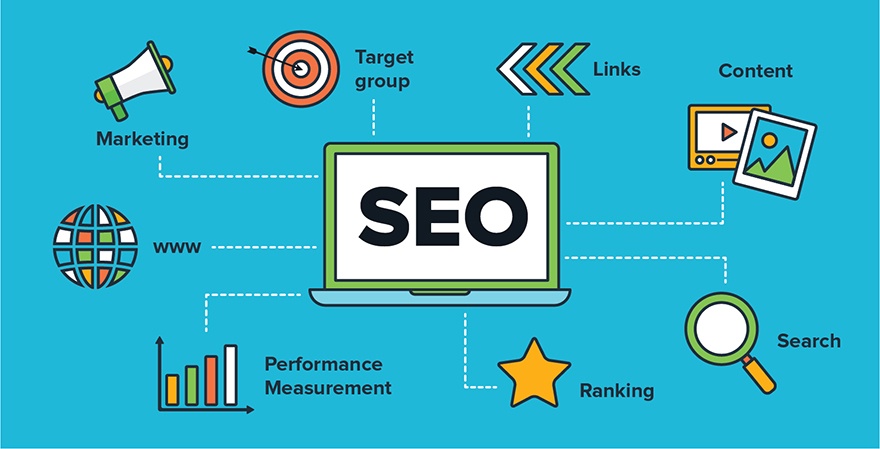 Search Engine Optimization (SEO) is important when building any website today, as it helps your website rank well on search engines and generates organic traffic. You can have a well-designed website that is mobile responsive but will be losing out on a lot of traffic if it's not optimized for search engines. SEO should be considered from the moment the website is being built. In an earlier article, we expounded on the differences and similarities between Technical SEO and Content SEO – both of which are important for your business to thrive. 
You want your website to be seen by people who matter – the audience it was created for. One of the best approaches to SEO is by conducting keyword research and using the appropriate keywords. These keywords can be strategically placed in your content, including the heading and subheadings, the URL slug, meta description, image alt tags, and more. 
As important as SEO is, it works hand-in-hand with a responsive website and great marketing tactics to see good results. 
5. Website Trust Signals
One of the best tactics to sell is to get people to trust you and you can create trust signals on your website. This can come in form of a blog that educates people and shows them that you're an authority in the field you claim to have expertise in. Social media profiles for your business also comes in handy, as it shows potential customers how much you work on your brand and your business progress. Social media helps with great brand storytelling and contributes to marketing, which brings more leads to the website. It also makes it easier for more people to share your content with a wide range of other people. 
Another trust signal is partners and certificates. Let your website show your partnership with highly respected brands and also any certificate you might have earned that further affirms your expertise in your field. Finally, ensure you have your contact information visible on your website to make it easier for potential customers to reach you. 64% of people want to see your contact information and this might just make all the difference for your business. 
Best Hack to Getting a Great Website!
To make your marketing effort worth it, you need a quality website and we can make that happen at Charisol! 
We've worked on outstanding brands over the years such as MailDrip, Aluuka, KakedBar, and Tishlms, among others. Our services span Software designing, App development, Digital Marketing, Social Media Marketing, Content Writing & Marketing, and Search Engine Optimisation.  We will work hand-in-hand with you to ensure you get the best for your website. You can also follow us on Medium or social media (Facebook, Instagram, Twitter, LinkedIn).